For high quality service that you can count on, Family Comfort is the solution to all your carpet, hardwood, tile and grout cleaning needs, and more. Fully licensed and insured, we now cover Pennsylvania, Delaware, Maryland, Virginia, DC, and New Jersey.
Professionally trained technicians, exceptional attention to detail, state-of-the-art high efficiency equipment, on-time appointments and respectful service. Family Comfort provides a higher level of quality cleaning for both residential and commercial settings. Complete customer satisfaction is our goal, and we back it all up with our satisfaction guarantee. If you're not happy, we will make it right! For the best clean ever, contact Family Comfort today and discover the difference for yourself.
Carpet Cleaning
A healthy home begins with clean fresh carpets, and nobody cleans and freshens carpet better than Family Comfort. Family Comfort carpet dry cleaning uses an advanced carpet cleaning system. Our state-of-the-art cleaning equipment produces superior results, making it an excellent choice for both soiled carpets and your finest area rugs. Your floors will get cleaner and stay cleaner longer.
Our experienced technicians are carpet care experts. Every Family Comfort technician is trained to pay attention to detail and respect your home. From moving furniture, to taking the time needed to do a thorough job, we guarantee satisfaction.
Once applied, our specially designed non-residual spray reacts immediately to eliminate even the toughest spots, and revitalize the carpet nap. Next, spinning brushes on our twin cylindrical cleaning machine clean and bring high-traffic travel patterns back to life, while also removing deeply stained spots, pet issues, and more. We also suggest carpet deodorizing and sanitizing to freshen and complete the job.
Our cleaning solutions and system eliminate residue that could otherwise attract dirt prematurely. Dry time is between 2 to 3 hours or even faster, and not days as with steam cleaning. Our cleaning solutions are certified non-hazardous, both pet and kid friendly and safe for your entire family.
Family Comfort….Clean, Courteous, Qualified and Professional. Call or email Family Comfort Carpet Cleaning now for a FREE PHONE ESTIMATE and to schedule a convenient appointment. For The Best Clean Ever…Guaranteed!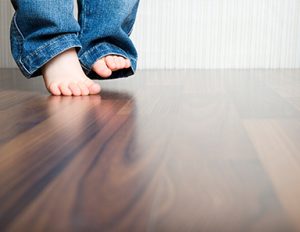 Hardwood Floor Cleaning
We love the natural beauty of hardwood floors, as well as their long life span, and the statement they make in your home. Over time, those same floors can lose their luster and natural beauty that originally appealed to you. Professional hardwood floor cleaning can help restore hardwood floors.
At Family Comfort we do hardwood floors right. First, our hardwood cleaning professionals will assess your natural real wood, laminate or engineered wood floor and take the time to explain our process. We use only use the most effective and approved cleaning solutions to ensure that we are not just moving dirt around the floor, and you will see a noticeable difference when we're done cleaning. After we've cleaned the floor to its best possible condition, we polish the floor to ensure that it stays shiny and clean for as long as possible. The result will be a clean and shinier wood floor with no residue. It will make your regular cleanings a breeze again.
Contact Family Comfort to arrange a convenient appointment, and let us bring your wood floors back to life. We guarantee you'll love our work!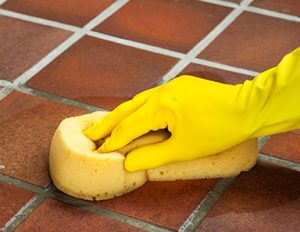 Tile & Grout Cleaning
Mopping your tile floor spreads dirt over the floor surface, leading to buildup which eventually dulls and darkens tile and grout. Cleaning tile floors by hand is hard, messy and uncomfortable work. Off-the-shelf tile cleaners and outdated cleaning techniques just don't offer the best results. In spite of the hassle and expense, it is impossible to get the same result that comes with professional tile and grout cleaning.
At Family Comfort, our goal is to provide homeowners the best tile and grout cleaning service resulting in a fresh and like-new appearance without expensive tile replacement.
Family Comfort tile and grout cleaning utilizes a powerful twin cylindrical brush cleaning system in combination with specialized cleaning solutions to safely and effectively deep clean your tile and grout. Our technicians even clean the hard-to-reach corners and spaces, restoring a like new appearance and leaving your tile and grout sparkling clean and virtually dry.
Call or email us today for a FREE phone estimate and to arrange a convenient appointment.
Furniture Cleaning
In order to maintain the appearance of your furniture and to prevent premature wear, manufacturers recommend professional upholstery cleaning of your furniture every 12-24 months. Furthermore, upholstered furniture is a breeding ground for harmful microbes which can cause allergies, sickness and offensive odors.
Our upholstery cleaning services are guaranteed to safely and effectively clean and revitalize your upholstered furniture with the highest standard of care and quality. If you want the most thorough and luxurious upholstery cleaning service available, Family Comfort is the right company for you.
We clean your furniture with our professional-grade cleaning solutions for the cleanest clean possible. We specialize in removing urine and pet accident odors, tackling tough stains such as coffee and red wine, and defeating tough dirt stains in upholstery. Finally, our fabric protector will help your upholstery stay cleaner longer.
In addition to your home furniture, Family Comfort upholstery cleaning services are also ideal for commercial furniture, campers, RVs, automobiles, boats and more. Our Upholstery Cleaning Service also includes upholstered furniture in suede and microfiber.
All Family Comfort services come with our 100% Satisfaction Guarantee. If you are not satisfied with the work that was done for any reason, contact us so we can make it right. Call or email Family Comfort today for your FREE phone quote and to arrange a convenient appointment. As always, you can count on Family Comfort for both guaranteed quality results and low pricing. No hidden charges. No strings attached.
Dryer Vent Cleaning
Did you know that a clogged dryer vent could be costing you an extra $0.50 – $3.00 per load? Lint that accumulates in the ventilation system not only reduces your dryer's efficiency, but is also highly combustible. The #1 household appliance to catch fire is your dryer. In fact, dryer fires surpass chimney fires in frequency. A clogged dryer vent costs you money in energy efficiency and is a serious fire hazard.
Our dryer vent cleaning service is a cost effective way to eliminate the unnecessary expense of extended drying times, keep your family safe from the risk of fire, and extend the life of your dryer. For most homes, cleaning the dryer vent once every 1-2 years is sufficient to maintain proper air velocity and volume.
Our Spin Vac Brush System removes the lint throughout the entire system, from dryer to outside. Next, our powerful vacuum removes any remaining lint and dirt, resulting in the most thorough cleaning of your entire vent system.
Family Comfort dryer vent cleaning services are very affordable and our technicians will inform you of what needs to be done before the cleaning begins. We also offer replacement hoses and clamps if yours is worn out. As with every Family Comfort cleaning service, your satisfaction is always guaranteed. Don't wait until your dryer vent catches fire! Contact Family Comfort today to schedule a convenient appointment.